news: No news... | March 2014

---
The story of my 1954 Swallow Doretti, chassis # 1118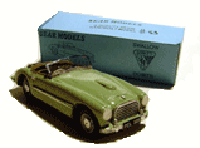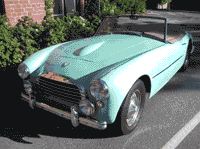 This Swallow Doretti was built in Walsall, UK the summer of 1954 and sold to the first owner in late August that year. His name was Mr. Avery who lived in the Southbourne area of Bournemouth. The car was first time registered on September 1 1954 and got the registration number PEL 589. Mr Avery was very particular about the car's condition and cleanliness, to the extent that he used his motorbike, not the Doretti, when it was raining! Mr. Avery sold the Doretti to finance the purchase of a Volvo P1800.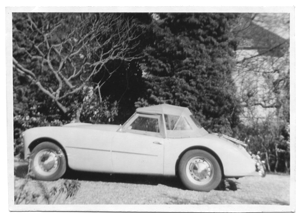 The second owner, a lady named Mrs. Beryl Eileen Stewart, living in Ferndown, bought it secondhand in 1964 for £250. The car was in "as new" condition. Absolutely "showroom"; never driven in rain or snow and washed and polished after every trip. Sadly the Stewart family was never quite so fastidious although Dotti was well cared for and always garaged.

The deal was brokered by a Mr Hetherington who was Sales Manager for the Majestic Garage, Westover Road, Bournemouth, Dorset, where the car was on display.

Tom Stewart explains - "PEL 589 was in the Stewart family for 22 years and my father indeed sold it in 1986 (on April 16th), I think for about £2,500 to Paradise Garage, then located in Heathmans Road, Fulham, London.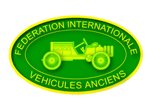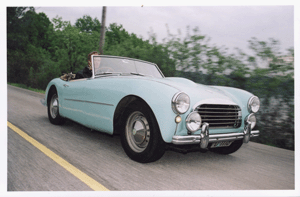 Aged 17, it was the very first car I ever drove on the public road. As an inexperienced teenager I also had two minor accidents in it but you don't want to hear about those! My late father repaired the car himself. (You'd never guess where the RHS chrome strip came from!) I even remember the original steering wheel, the original gear knob and when we first had Dotti she had twin chrome exhaust tailpipes with Pirelli Cinturato front tyres and Michelin ZX rears!"


Paradise Garage do not have any records on this vehicle, but I know for a fact that it was imported to Norway the summer of 1986.

The first Norwegian owner was a used car dealership in Oslo. They imported the car and had the headlights changed for left hand driving. The car was registered for the first time in Norway for road use on the 11 August 1986 and received the registration number DE 79728. When the dealership went bankrupt, one of the employees bought the car but hardly used it as he became a father and didn't have the time to use the car.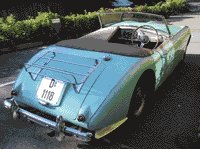 The third Norwegian owner was Mr. Christian Bertheau, an enthusiast living in Oslo. He acquired the car April 21 1994 and cared well for the car for more than 7 years, only driving now and then during the summer months. It was stored in a barn outside Oslo when I discovered the car the summer of 2001. It was actually up for sale in a classifieds magazine at a very affordable price. We agreed on the price and the car changed ownership 25 July 2001.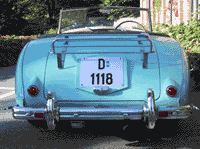 I had the car re-registered on August 1 2001 with a new registration number. In Norway, it is possible to decide what registration number you want as long as the car is 30 years or older, and I choose the number D 1118 (D for Doretti and then the chassis number).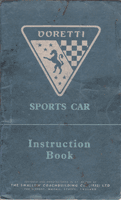 Tom continues - "She is definitely still in the same colour, though I can't tell from your photos whether it's still the original paint. When my father carried out some mild restoration work (and damage repair) around the mid to late '70s he sprayed it himself - not the whole body, just the bits which needed doing! Sadly my father died in 1991 so we can't ask him, but I seem to remember he tried to locate paint the right colour but couldn't find a good enough match so he bought something close and mixed and matched it himself. He also refurbished the leather seats, door caps and dash. I remember the original rear screen and sidescreen plastics went very yellow and milky and were also renewed. And I think some chrome parts were rechromed, eg. those rear splash fins had noticable surface rust at one stage.

You say that Dotty now has a small dent on the front RHS wing. I damaged this in the early '70s when I was in my mid teens - I hit our stone gatepost at low speed. It was damaged again soon after when I was driving (a large dog ran straight out of a farmyard and into the car, no time to brake). This damaged the wing again and broke the RHS spot light lens (the dog died soon after, very sad...). The original RHS chrome strip was ruined after my first accident and so my father had an exact copy handmade in Beirut! The driver's door handle was also damaged and repaired by 'automotive artisans' in Beirut.


I can't see too much interior detail from the photos on your site but I can tell you that my father made and fitted the centre console with the more sophisticated heater controls and fitted the ashtray and PYE radio which never worked at all well. This would have been in around '66-'67. He also made and installed an 'immobiliser' with a hidden switch behind the dash and fitted the reversing light and the two front driving lamps. There is a switch just next to overdrive switch which he installed and wired up but I can't remember now what that was for. (That switch is actually a throttle knob that was fitted by his father so he could warm up the cold engine but not have to leave the choke full on while he closed the garage doors and/or put on his hat and coat). He also designed, manufactured and installed a radiator coolant recirculation system (long before they became commonplace) which used a heavy duty plastic airline lemon drink bottle for the condensed coolant (true!), some tubing and polystyrene insulation. Importantly it all worked, but I don't know if any of that hardware is still in evidence.(Yes, it is!)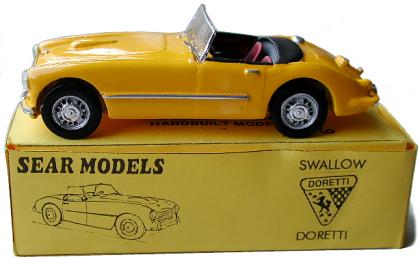 (In the mid '60s my father bought a non-running, rusty TR2 for spare parts. It rarely came in useful but sat under a plastic sheet just outside the kitchen window and annoyed my mother for many years!)

Dotti's wooden/alloy steering wheel was a christmas present from my cousin (then a TR3 owner) to my mother in the mid '60s. At the same time the original and worn black gearknob was replaced with a wooden one, which I think was splitting in two by the mid '80s. The original steering wheel hung in the garage until the late '80s.

The rear luggage rack predates Stewart ownership and originally the steel wheels were painted to match the body colour. My father sprayed them silver when they started to look a bit tatty. (In fact I now remember that their original colour was a much deeper bluey/green than the body paint colour which had faded and became ever paler.)


As far as running and driving's concerned, in our experience Dotti always had a long throw and tricky clutch actuation which occasionally juddered quite badly. The carburation also had a fairly permanent mid-range flat spot which my father occasionally attempted to cure but I don't think he ever fully succeeded. If I could see under the bonnet I might remember more... The steering was pretty heavy, the brakes felt a bit wooden while the handbrake always needed a good tug, reverse was sometimes hard to find and the MPH and RPM needles always wobbled a lot, but despite these minor characteristics she never broke down, never needed any major replacement mechanical parts (engine, gearbox etc. all original at least up to '86), always sounded sweet and we loved her. And, unlike my best friend's Dad's MGA Twin Cam, there was room in the back for two kids!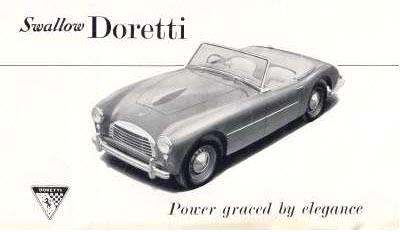 Dotti really was one of the family. I remember the first time I ever saw her when my Mum came to collect me from boarding school without telling me first. I was 9. I remember my first ever proper drive on the road (at 17) and soon after I wanted to take my driving test in her but my mother said a sports car might give the examiner the wrong impression!"

The rest of the car is also in a very pristine original condition. The hood and tonneau is in quite good condition, the same is the side curtains. The car still has the original tool roll and jack, and the original spare wheel. It comes with a Smiths heater and of course overdrive. It even has the original Instruction Book from 1954! Well, this is not true anymore as the handbook was stolen the summer of 2003. But, luckily, I got an excellent reprint from Alan Gibb in Scotland - Thanks Alan!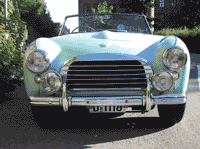 I have decided to keep the car the way it is for as long as possible. No major restoration is actually needed at this stage. The car is rust free and I don't feel like ruining the nice patina of the car. I will probably one day restore it, but that is future... still have many summers to enjoy driving the Doretti!

Approx. 290 cars built and approximately 170 cars are still around worldwide.

The Swallow Doretti - A beautiful classic car designed by Mr. Frank Rainbow and manufactured by The Swallow Coachbuiling Co. (1935) Ltd., The Airport, Walsall, Staffordshire, England.
---
Many thanks to the second owner, Mrs. Beryl Eileen Stewart who I met south of London in July 2003 and her son Tom Stewart, Used-to-be Road Test Editor in BBC TopGear Magazine, who visited me in Oslo in May 2002 to write an article for TopGear Magazine (November Issue 2002) for invaluable information about the history of this particular car.